About Patience Morgan
Patience Morgan Design specializes in custom designed, handmade jewelry for your most important milestone celebrations: birthdays, engagement rings, wedding rings, gifts for the bridal party, Mother's Day, Valentine's Day, or just something unique to celebrate you! I invite you browse through my website and get to know what my work is all about. I will work with you to design a piece of jewelry that you will proudly wear, which will reflect your taste and your individuality. We're located in the Hudson Valley, just 30 minutes from NYC. Contact us to make an appointment today.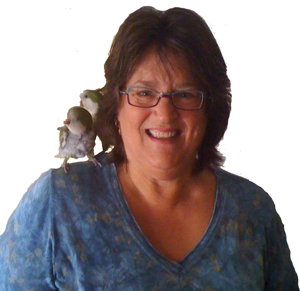 STATEMENT OF PURPOSE
I am a designer/metalsmith interested in exploring new ways to combine beauty and utility in jewelry design. I maintain a studio at the Garnerville Arts and Industrial Center, located in Rockland County, New York where I live with my husband and our Standard Poodle pup, Henry. Since 1980 I have been working with private clients designing one-of-a-kind pieces for personal adornment in 14K, 18K and 20K golds, sterling silver and precious and semi-precious stones. I have been working in this medium for more than 30 years. I am bilingual [English/Spanish].
EDUCATION
1980 -1981 Parsons School of Design, New York, NY
1978 -1980 Art Students League, New York, NY
1978 -1979 Studio Workshop, New York, NY
1977 -1978 The New School
1976 B.A New York University, New York, NY
EMPLOYMENT
1985 – Present
Managing partner of Patience Morgan Design, llc
Owner and Head Designer of small company dedicated to one-of-a-kind fine art jewelry design and manufacture.
1980 – 1985
Partner, Studio VI, 27 West 38th Street, New York, NY
Ran a small atelier with two partners, three employees and one intern. We produced three lines of fashion jewelry using sterling silver and 14 gold. Our clients included small and large high-end stores, such as Henri Bendel, Bloomingdales and Saks Fifth Avenue.
1978 – 1988
Associate Director and Instructor of Metalsmithing, Studio Jewelers, Ltd., 32 East 31st Street, New York, NY.
Helped found this school for students interested in finding careers in jewelry manufacturing as well as students interested in pursuing Metalsmithing as a hobby. Taught classes on a part time basis while running Studio VI (see above).
PROFESSIONAL ASSOCIATIONS
Member Society of North American Goldsmiths [SNAG]; member since 1980
www.snagmetalsmith.org
Member Arts Council Of Rockland [ACOR]
www.artscouncilofrockland.org
AWARDS
1981 3rd Place, Washington Square Outdoor Art Exhibit, Spring Show, Craft Award
1980 3rd Place, Washington Square Outdoor Art Exhibit, Fall Show, Craft Award
SELECTED LIST OF SHOWS
1978 -1984 The American Arts and Crafts Alliance, New York, NY
1982 -1983 Spring Street Enamels Gallery, New York, NY
1980 -1981 American Concern for Arts and Craftsmanship, Stamford, CT
1980 -1981 Washington Square Outdoor Art Exhibit, New York, NY
1980 Craft Market, Hartford, CT
1979 Court Hill Gallery, Brooklyn Heights, NY
1979 Brooklyn Arts and Cultural Association, Brooklyn, NY
REFERENCES
Michael Toback, Co-Owner, Myron Toback, Inc., 25 West 47th Street, New York, NY 10036 Voice 800.223.7550 or 212.398.8300
Todd Wolleman, Co-Owner, Wolleman & Sons Diamonds, 45 West 45th Street, New York, NY 10036 Voice 212.840.1881 ext. 106
Robert Streppone, Director, Studio Jewelers, Ltd. 32 East 31st Street, New York, NY Voice 212.686.1944